Redeemed

Redeemed is a video series that shares the joy found in and through the lives of the faithful – people who strive daily to live an authentic life of faith.
Each episode of Redeemed focuses on a person's conversion story, how God brought redemption into their life. Utilizing cinematic visuals and powerful storytelling, Redeemed reveals the beauty of humanity and how, even during our struggles, we find our hope in Christ.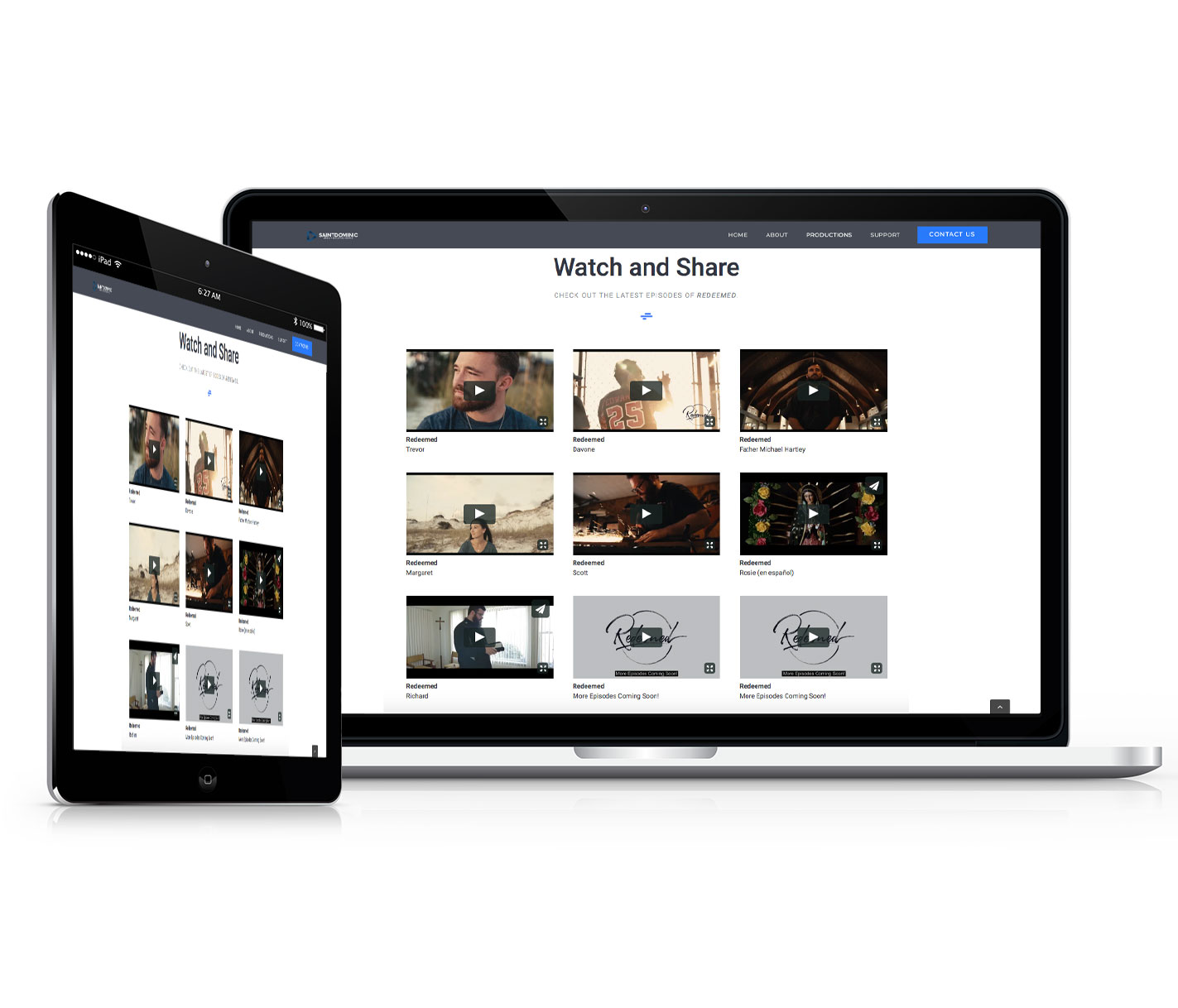 Watch and Share
CHECK OUT THE LATEST EPISODES OF REDEEMED.

Redeemed
Father Michael Hartley
Redeemed
Rosie (en español)

STAY UP TO DATE WITH THE LATEST REDEEMED EPISODES BY SUBSCRIBING TO OUR EMAIL LIST!

When you subscribe to the Saint Dominic Media email list, you'll receive important information and have a first look at our latest projects. The best part is, it's free.
Join Our Mission
WE LOVE WHAT WE DO, BUT WE CAN'T DO ANY OF THIS WITHOUT YOUR HELP.

Help us reach our evangelization goals by supporting our mission today. We are 100% funded by donors like you and because we're a non-profit 501 (c) (3), your donations are fully tax deductible.